DON'T LOOK BACK
PovertyNeck Hillbillies (Rust Records)
Never know what's around the bend
Baby hold on tight here we go again
While the highway behind us slowly fades to black
This road rolls on forever
We'll find what we're lookin' for together
So move over close and Don't Look Back
Don't Look Back, Girl!
Any road can make you happy
Any road can make you blue
Any road is just a bi-way
When you're only passin' through
Out there on the horizon
Somethin' waits for us somewhere
When you don't know where you're goin'
Any road will take you there
I'm now a
part-time
radio personality. Keep tuning in for Megan Marshall 7-midnight on WNCO-FM Mid-Ohio's Country...
Many circumstances influenced my decision, but the biggest factor was my happiness! It's hard to stay upbeat and positive when you're making peanuts in pay and everyone you work with makes about the same (which means a bunch of unhappy people -- all in one place)!
I'm now working full-time for Enterprise Rent-A-Car in Ashland (which is about 1 minute from the station!) I searched for PR/Marketing/Sales Jobs in Pittsburgh, Cleveland, and Columbus -- and I found my new job right here in Ashland! I'm a "Management Trainee" -- learning all aspects of the business: customer service, sales, corporate accounts, daily rental, driving the speed limit ;) It is such an upbeat, positive, encouraging environment!
I went to Cleveland for a week of training where my training class was put up in a hotel and taken to lunch/dinner everyday! I am the Ashland Branch's Corporate Account Manager -- which means I get to do sales calls with our corporate customers, such as dealerships/body shops/insurance agencies/companies that rent frequently. This job is typically given to Assistant/Branch Managers, but I get to do it already, as an "MT"!
There's so much room for growth and promotions, I'm very excited. Can you believe I was actually told during a job interview for an *anonymous* company in Mansfield that "No, there's really no room to move up here."?? I believe they're still looking for someone to fill that position... Imagine that ;)
In other news...

Chris and I are still going strong. June 15th we'll be together 1 year!
I just celebrated my 23rd birthday!
I'm going to be in Chris' sister, Sara's wedding next August!
New *RADIO* pictures: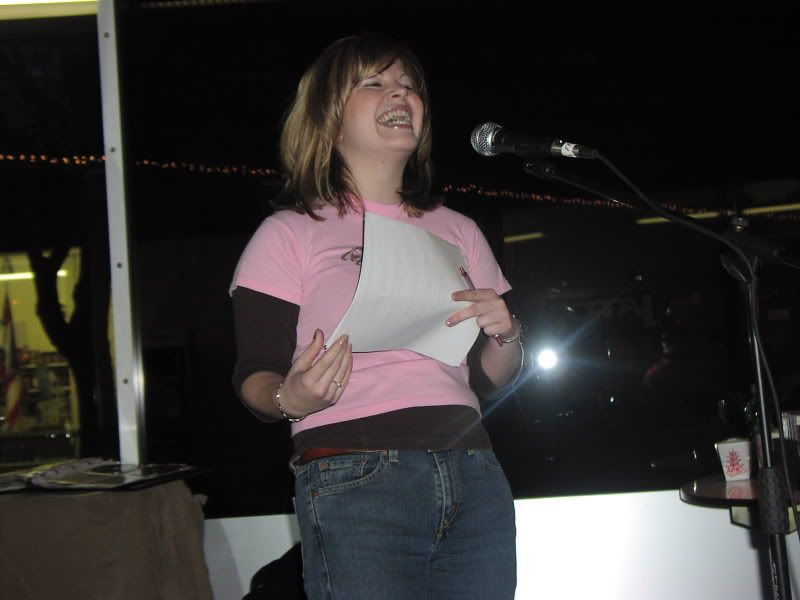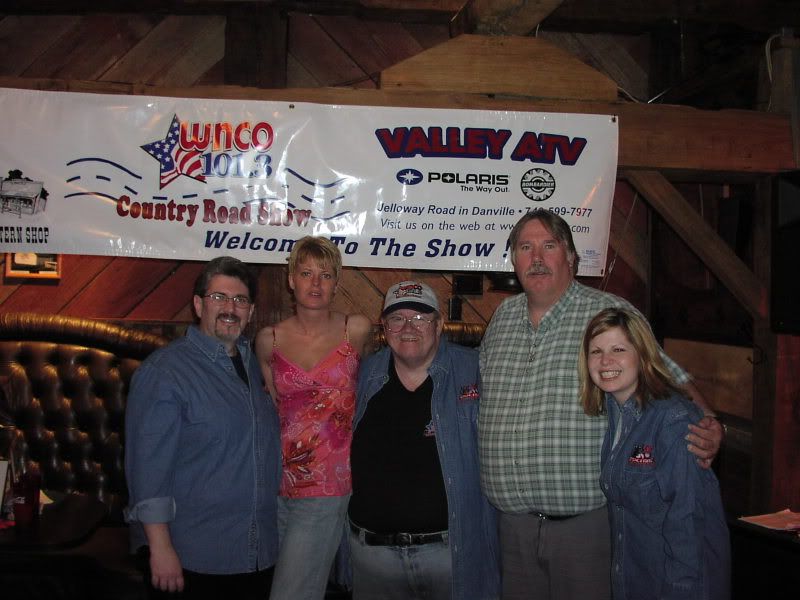 Thanks to YOU for taking time to read up on me :) Have a wonderful week!